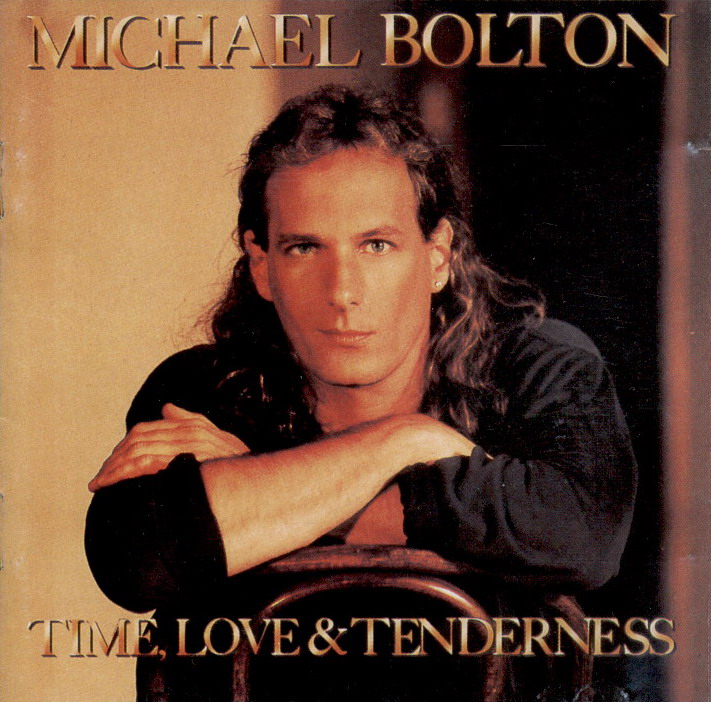 Did you know that I LOVE Michael Bolton?
I had this poster on my wall when I was 12. I think it is the only poster I ever owned.
I LOVED the earring. And even the mullet didn't sway me.
Rita...do you remember winning tickets on the radio to see him like a million years ago?
I was on the other line trying to win them too.
I held it against you for awhile.
Just kidding.
I also love the Chef.
Chef Boyardee.
I had raviolis for lunch today and I was so excited when Max turned his nose up.
Sarah...remember when I always ate all your raviolis at our trailer without asking? Sorry about that.
In an attempt to get the kids out of the house today while Joey studied, I took the kids to the movies.
We saw that owl movie. It was sort of scary, but also kind of boring to the kids.
There was really only one part that Gwen needed to cuddle and only a few that Max wanted to play musical chairs to pass the time.
I was a little uncomfortable from the pizza and breadsticks I scarfed 5 minutes before we loaded up on candy and popcorn and the seats didn't recline at all.
Has anyone seen it? What did you think? It didn't seem to have a political agenda at least. (But I usually don't pick up on those anyway until Joey points them out.)
And lastly in my randomness....
It was requested that I post a few pictures of our robot halloween costumes from 2 years ago.
So here they are. (Isn't Joey so creative?)
Jenn...Our bodies are just boxes spray painted silver and our heads are smaller boxes. Joey cut them. I would have screwed them up.
Our arms and legs are dryer vents. In the first pic you can kind of tell that Joey's arms are less flexible than mine. Make sure you get the soft flexible kind. The legs were cut down the back so that we could walk better. (It was still hard)
Our hardware is self stick reflective gizmos for bikes and such. And a bit of reflective tape. We also have water bottles protruding from our heads and hangers from the tops.
Joey whipped these costumes up in seriously under an hour and only that long because of the time it took the spray paint to dry. My tutu is like 4 of Gwens tutus pinned together. I know, it looks super awesome. My only contribution and it looks the worst.
Did I ever tell the story about how this was our first Halloween at home and so no one really knew who we were. We got a lot of weird looks. Then Max got tired cause he was just a little guy so Joey went home with him to hand out candy. Then I really got weird looks. It was kind of embarrassing. It was really embarrassing.